Description
Leaders have the right to exercise customary management functions. Employees have the right to be kept free from discrimination. Neither employer rights nor employee rights are absolute. The courts are equally protective of the rights of employees and employers. A courtroom is the wrong place for anyone to find this out. This course provides practical knowledge on how to effectively balancing these two sets of rights, such that employees and leaders stay out of court. Employers avoid lawsuits, rather than win lawsuits. This course will HR professional and small business owners help ensure ethical practices.
Basic Course Information
Learning Objectives
How to Minimize the Risks of Leadership
How to Foster a Harmonious Working Environment
How to Protect Your Employer and Personal Assets
Major Subjects
Customary management functions.
Delegation of authority.
Concerns about job security.
Implementing changes in terms of employment.
Fundamental duties owed to employer.
Key concepts of effective employee relations.
Employee complaints.
Faculty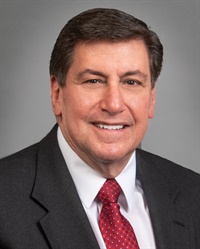 ---
Michael J. Mirarchi is recognized as a leading expert in employment-related lawsuit prevention. As an Employee Relations Counselor, he is dedicated to helping employers stay litigation-free. Drawing from over 30 years of experience in employment and labor law, as an employer defense attorney and as a Human Resources Vice President, he developed a unique litigation-avoidance program. Through it, participants acquire significantly increased practical knowledge and a higher level of confidence in addressing employee relations issues than they have ever had before. He has presented his "Reset the Clock" program over 1,200 times to more than 28,000 leaders at employer facilities across North America. Mr. Mirarchi believes that the vast majority of leaders want to exercise their abilities with fairness, integrity and professionalism. Nevertheless, if you lead people long enough, there are plenty of opportunities to run into potential liability situations. In these situations, leaders who know what to do and how to do it have a tremendous advantage over those who don't, in avoiding lawsuits. He has presented the HR Professional version of this program for SHRM Chapters across the country, annually for Dallas HR. In 2013, Mike was recognized as the first inductee into the HRSouthwest Conference Speaker Hall of Fame. Over the last 25 years, he has consistently been one of the highest-rated speakers, excelling in content, professionalism and delivery. In conjunction with various employer, industry and professional associations, he has conducted live TV broadcasts, webinars and on-line employee relations programs, in addition to presenting at their regional and national conferences. Mr. Mirarchi has a B.S. in Business Administration and a Law Degree from Seton Hall University.
---
Dates
Thu, Dec 14, 2023 - 09:00am to 10:21am CST
Wed, Dec 27, 2023 - 11:00am to 12:21pm CST
Additional Info
Basic Course Information
Prerequisites
None
Advanced Preparation
None
Designed For
Managers and supervisors at all levels
Course Developer
Michael J. Mirarchi, Mirarchi Management Group, TX
Additional Information
Complaint Resolution Policy
Please contact Jessica Vieira with any complaints at jessica.vieira@acpen.com, (617-519-6790).
Course Registration Requirements
Online Registration
Instructional Delivery Method
Group Internet Based
Refund/Cancellation Policy
Please contact the HREN help desk 1-877-602-9877 or help@HREducationNetwork.com if you wish to cancel your attendance for a previously purchased webcast and are requesting a refund or transfer.
SHRM Accreditation Information
HR Education Network is recognized by SHRM to offer SHRM-CP or SHRM-SCP professional development credits (PDCs). This program is valid for PDCs. See the course registration page for more information on number of credits and credit types. For more information about certification or recertification, please visit shrmcertification.org
HRCI Accreditation Information
HR Education Network is a recognized provider of recertification credits. HR Certification Institute® pre-approved this program for credits towards aPHRTM, PHR®, PHRca®, SPHR®, GPHR®, PHRiTM and SPHRiTM recertification. See the course registration page for more information on number of credits and credit types.
Reviews
Overall:
4.8
Total Reviews: 12