Description
SPHR Exam + Accelerated Hybrid Prep Course
*Course Dates:July 26th - September 10th
The accelerated hybrid course includes:
HR Education Network's 30+ hours of view on demand video instruction covering all five functional areas tested on the exam. ($1,000 retail price)
7 interactive sessions via GoToWebinar to reinforce concepts, allow for Q&A, and provide for regular accountability checkins.
HRCI SPHR Exam Voucher-covering exam and application fees ($595 retail price)
2022 Complete HRCP Program for SPHR: Online Edition ($245 retail price)
Interactive Session Schedule (90 minute sessions):
7/26 - Introduction and Overview
8/6 - Unit Review - Business Management
8/13 - Unit Review - Talent Planning & Acquisition
8/20 - Unit Review - Learning & Development
8/27 - Unit Review - Total Rewards
9/1 - Test Taking Tips & Strategy
9/10 - Unit Review - Employee & Labor Relations
SPHR Exam Voucher:
The SPHR Exam Voucher will be emailed within two business days of placing order unless you have purchased with a payment plan. In that case, your voucher will be mailed within two business days of receiving your final payment. The SPHR Exam Voucher is valid for 365 calendar days (one year) from the date of purchase. Vouchers are nonrefundable in whole or in part and must be redeemed in a single transaction through HRCI's website. For instructions on redeeming the voucher and the Terms and Conditions which apply, please visit HRCI's website: hrci.org
The 2022 Complete HRCP Program for SPHR: Online Edition includes:
900+ pages of content covering the five functional areas tested on the exam in a web-based format
Electronic flash cards
800+ practice questions with answers, feedback, and page references
An Audio Reader (automated text reader), which is part of the Online Books; internet connection required
The Online Guide for Successful Exam Preparation, includes study and test taking tips
Key Terms, plus a search feature and a highlight feature
Sample study schedules available on HRCP's website
The five functional areas consist of:
Unit 1: Business Management/Leadership and Strategy
Unit 2: Talent Planning and Acquisition
Unit 3: Learning and Development
Unit 4: Total Rewards
Unit 5: Employee and Labor Relations/Employee Engagement
Faculty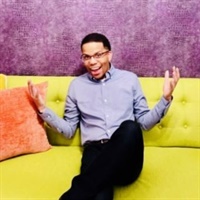 ---
Anthony P. Howard is an HR Leader who works with HR professionals at all levels in finding the value and pathway to certification. He believes through the power of certification; you can increase your confidence, marketability, and value.

Anthony is an experienced strategic HR Business Partner and has a 20+ year history of progressive success piloting large-scale, global initiatives driving organizational change and attaining goals in diverse environments from highly regulated FDA medical devices & biotech industries to unionized manufacturing environments.

His most notable accomplishments include the development, implementation, execution, and ongoing administration of comprehensive Global Talent Management Programs (Leadership Development, Performance Management, Succession Planning, Talent Review, Merit Planning), including technology (ADP WorkforceNow, SuccessFactors). In addition, he has led global integration efforts, conducted a union avoidance effort for a large plant whose employees were targeted by a direct mail campaign, and served as a DEI chair for an inguinal Employee Resource Group.

Anthony has incorporated a passion for the learning and development of others into his entire career. He is the founder of HR Certified, LLC, and has held strategic level HR Certification since 2009. Additionally, he has earned the Leadership Development & Succession Strategist (LDSS) designation from Human Capital Institute (HCI).
---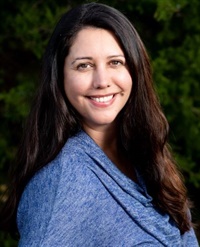 HR Consultant
Denali Founder Consulting
---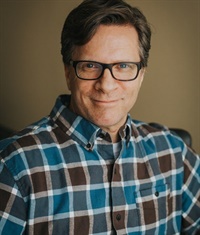 ---
Mark Ewing is a high school math teacher turned Human Resources professional. His first experience in HR was as Executive Director at a nonprofit outdoor camp and retreat center, where he discovered his love for people and development were a natural fit in this new industry. He first served as Recruitment & Training Manager and Staffing Director for youth and service-oriented nonprofits in Oklahoma and Colorado. Since then, he worked in Talent Acquisition in the global corporate industry and today enjoys serving his community as Recruiting Specialist in his local city government. Mark and his wife Debbie were classmates at Chandler High School in Arizona and have five grown kids living in Illinois, Texas, Missouri, and Kansas…and a 1-year-old grandson in Texas. Mark and Debbie are both professional talent acquisition professionals and live in northern Colorado.
Mark's favorite things are mountain sports, church and volunteer work, domestic (all 50 states!) and international travel, and showing off his recently-acquired SPHR certification!
---
Additional Info
Basic Course Information
Designed For HR Professionals who wish to further their career, increase efficiency at work, and seek a professional HR certification.

Additional Information
Complaint Resolution Policy Please contact Jessica Vieira with any complaints at jessica.vieira@acpen.com, (617-519-6790).
Course Registration Requirements Online Registration
Instructional Delivery Method Group Internet Based
Refund/Cancellation Policy Please contact the HREN help desk 1-877-602-9877 or help@HREducationNetwork.com if you wish to cancel your attendance for a previously purchased webcast and are requesting a refund or transfer.

Reviews
Overall:
89
Total Reviews: 89